What is TASMA?
TASMA is a volunteer organization of amateur radio operators whose goal is to minimize interference and maximize spectrum usage in the Two Meter Amateur Radio band. This is done primarily by coordinating locations and frequencies for repeater operation and the development of band plans. TASMA also attempts to mediate interference issues and to assist repeater owners when possible.
TASMA is an organization for the entire amateur community. Membership is open to any licensed amateur radio operator.
General meetings are open to anyone having an interest in the process of frequency coordination. Please see the website for locations and times.
TASMA Coordination Area is defined as: the Pacific Ocean on the west; Mexico on the south; the combined Arizona-Nevada border on the east, extending up to the Mono-Alpine County line; then south along the Mono-Tuolumne County line, south along the Mono-Madera County Line, south along the Mono-Fresno County Line, south along the Fresno-Inyo County line, south along the Inyo-Tulare County line to the Kern County line, south along Highway 14 just a little west of the Kern-San Bernardino County line to the Los Angeles-Kern County line, then west along that line past the 5 freeway and along the Kern-Ventura County line to an area near the 33/166 intersection, then west along the Santa Barbara-San Luis Obispo County line to the Pacific Ocean.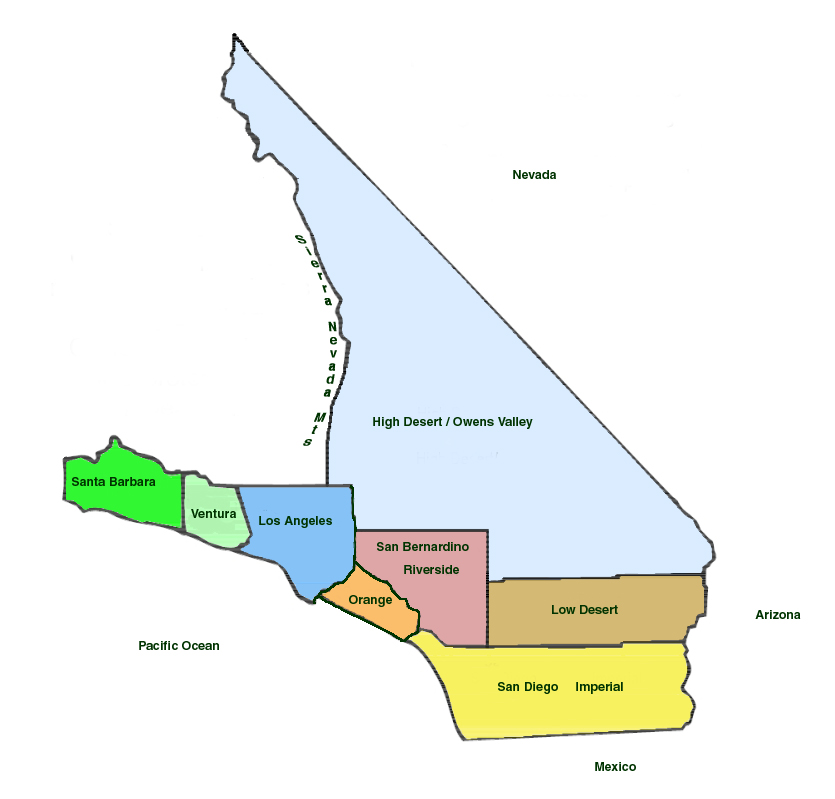 TASMA Coordination Area